Community
Rich Evans
Huntington Beach is famous worldwide for its soft, sandy beaches, pleasant year-round climate and dedicated surf culture. The beach is a way of life there, and as is so often the case, with great beaches comes a great car culture. Leading the pack of car experts in the area is Rich Evans, renowned car builder and customization expert. He'll take a regular old Mustang GT and turn it into something totally new and unexpected. "The Red Mist" is one such Mustang that achieved global recognition when it was featured in the film "Kick-Ass." The thing looks absolutely ferocious.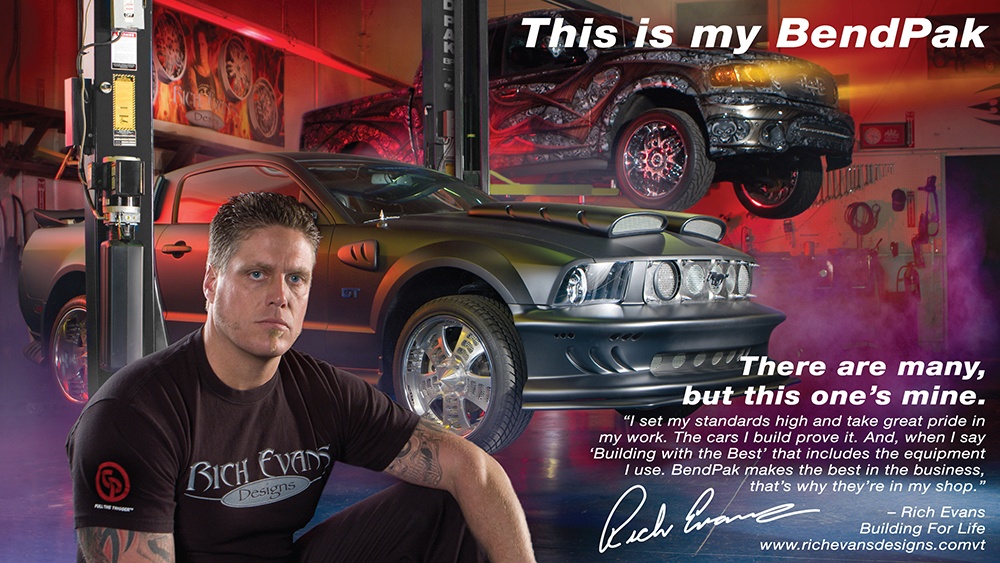 Rich is a longtime BendPak fan, and he even had this to say about us:
I set my standards high and take great pride in my work. The cars I build prove it. And, when I say "Building with the Best" that includes the equipment I use. BendPak makes the best car lifts in the business, and that's why they're in my shop.
Rich is more than just a builder of premium muscle cars. He's also a vocal supporter of American troops. His efforts to help veterans are commendable, and his standing in the community draws important attention to the needs of our wounded veterans.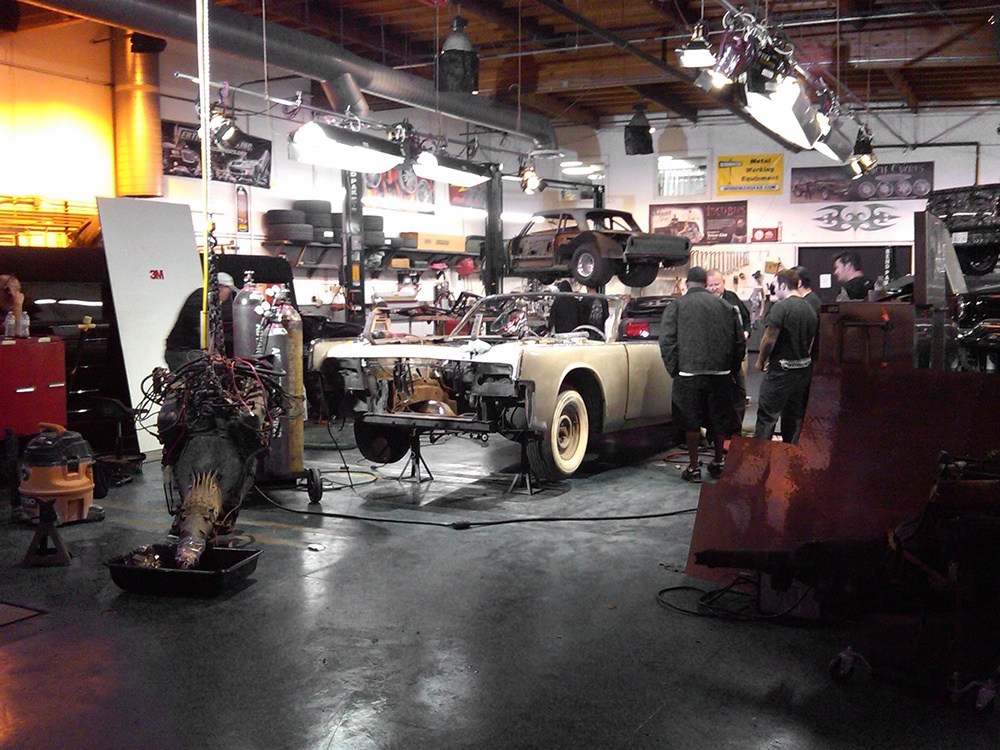 Despite his tough exterior, Rich pours his heart and soul into making his shop, Huntington Beach Bodyworks, something unique on the automotive landscape. Proof of that: he won the prestigious Painter Award from House of Kolors in 2005, 2006 and 2007. He's always working on new cars and refining his craft, and we're proud to have partnered with him for so many years.