Steel Lift Pad
SKU# 5300869
Steel Lift Pad Assembly / Includes Adapter Pin / Each
---
Designed for high-volume shops that are constantly loading / unloading vehicles, steel lift pads are perfect for your BendPak two-post lift.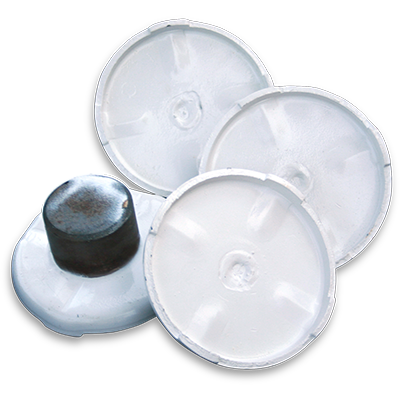 Steel Lift Pads with Adapter
If your BendPak two-post ​lift is seeing an especially large amount of action, then you need these hardened-steel lift pads to provide you with additional stability on all vehicles. The flanged edges grip the chassis for an extra-secure hold, so you waste less energy worrying about working under heavy machinery and more time enjoying it. Includes a 35 mm or 60 mm adapter pin.
Features
35 mm or 60 mm Adapter Pin included
Works with any BendPak two-post ​​lift
Heavy-duty steel construction
Powder coat finish
Flanged edges for superior hold
Steel Lift Pad Specifications